Real Singing Telegrams UK's Mike The Minstrel's thoughts
When I think about the personalised songs that I write and perform for singing telegrams, full of personal information all about the person I am singing to, I often think is that piece of information going a little too far? In a lot of ways, I have to trust the people who give me the information, that they know the limits for that person. I am concious that I need to have a family orientated reputation, so I do sometimes clean things up a bit, so that I can put them on the website, but even that can backfire. There's a video on my website and Youtube channel called "Real Singing Telegrams Manchester, Vicky and Vix Engagement". It's the one where the two lasses who were getting engaged, had exactly the same name, Victoria Jones. It's a very funny song with some very funny things in it. one of the things I had to put in the song was about "Motorboating". now I have to admit that I had never come across the word before, and had to Google it. I though that I could put it into the song and it would pass a ;ot of people by, who might be offended by it, if they knew what it meant.
So I decided to put it in the song, but I also thought that the character of The Minstrel, from around the 17th century would be quite embarassed about it, so that's how I played it. Only to  find that the two women had decided to give a demonstration. The people at the church, I was attending at the time were not amused, when they saw it. did I go to far.
Another thing that happens is that stories of drunken nights out and the things that happen afterwards, are often listed in the information to go into the song. Sometimes I do have to censor things, a bit, by using more acceptable terms for body parts that the ones that I have been given. I do think that they should be able to have  the thing that will make them laugh in the song, even if I use different words to tell the story.
Only tonight, I sang at a hen night, and had a particularly unsavoury piece of information to put in the song. I decided not to name the medical condition that the bride to be had when she came home from holiday in Dubai. I thought I had got away with it.
Then I suddenly realised that despite not using the exact words, all of the strangers in the restaurant, who were listening intently, were about to find out that this happened to the girl, on holiday. I thought to my self is this not going to far?. All the hens, including the bride to be, agreed that it wasn't too far, for them. So I do have to trust that the people who give me the information know how their loved one will react and how far is too far., but my limits are nowhere near as much as some of my clients. I do think that my songs do not have to contain all of the gory details that some people give me.
Years ago, when I first started doing fully personalised songs, I was given lots of information about this lady's boyfriend. I was told later on, and I swear I never knew, that her husbnad as well as her boyfriend were both in the room that night. Oops, noone told me.
I suppose, I will go on trusting my clients to know how far is too far. I am comitted to the idea that singing telegrams should never be humiliating, embarassing, yes, as being the centre of attention is sometimes embarassing. Only my clients know where that line is.

Real Singing Telegrams UK are going from strength to strength. Last month saw us establish our manchester office, and add quite a few new characters around the country.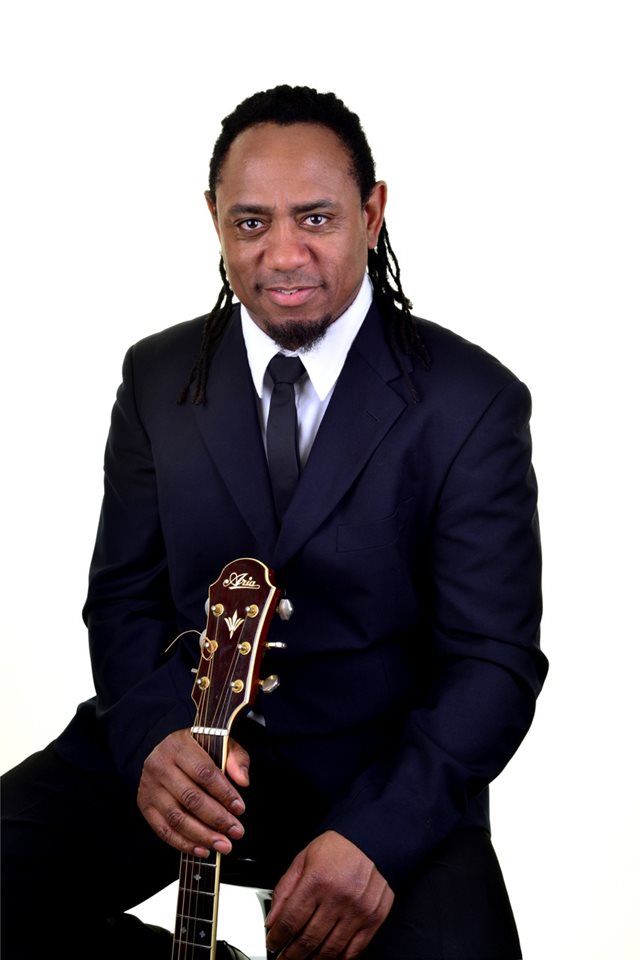 In London, we now have soulGrams, where our new Soul Singer Emil Starr, will travel anywhere in London and the home Counties to surprise your loved one. Not only that but we also have a Stevie Wonder impersonator. Who better to sing "Happy Birthday" than the guy who wrote a song of the same name. Of course, he will also sing the traditional "Happy birthday to you" as well.
Other new Characters are Al The Crooner, in Manchester, think Frank Sinatra, and swing songs, Johnny Conquest (1950s) had his first run out to a 68th birthday in Essex. This adds to The Wandering Minstrel, Miss Minstrel, Abbagram, Blondiegram, 1940s siren a gram, and Billy Mersey (1960s)
The big question I had to address this month was whether to bring in "Choose a song from a list" singagrams. Some of you may already know that in my many years experience as a singing telegram performer, i firmly believe that a fully personalised song all about your loved one is much better than "Choose a song from a list" I believe that it is the singlemost reason why the singing telegrams buiness has declined so much since it's heyday in the 1980s and 1990s. When I returned to this industry a few years ago, there were about 30 searches a month split between about 6 different companies, none of which offered fully personalised songs as standard. Now 4 of those companies have disappeared and this company keeps growing.
Ironically, it is this growth that led to the need to introduce "Choose a song from a list" for some of our new characters.
When I write and record a fully personalised song for someone, as long as I have time to write the lyrics, mix the vocals, produce the CD and the artwork for the covers, and the time to travel to the booking, then I can accept a late notice booking. It all works very well.
However, when another singer is involved at the very least, we have to leave two days notice, just to rely on the Royal Mail, to get the photo laminated lyric sheet, and full band production audio CD to the performer in time.
Around the country, this is not an issue, It seems that people give us plenty of notice, so it is not a problem.
In London, the business is very different, we often get requests with 1 or even no days notice and they have it in their minds that you will just sing a famous song, so you can just turn up and sing with no preparation. Now, I know that this will not have impact of a fully personalised song all about the person. I have also seen videos where the reactions on the person's face were amazing during the entrance, but after the person starts singing, they look bored, embaressed, and can not wait for it to be over. Watch a video of a personalised song all about the person, there's one below, and you will see the reactions on their face, as each funny part of their lives comes out in the song. They are engaged with the performance right up to the end. Then at the end of the song we ask them "What's it like to have a song written and sung all about you"
Their answers are things like "Amazing", "Fantastic" "Wonderful".
So this month I had to decide where to let our tribute acts and genre based acts do "Choose a song from a list"
Well, it is becoming more common, for me to be booked in one end of the country, and a booking comes up in London, Manchester or Hampshire. I can't do it, and it's too late, to send the CD and the phto laminated lyric sheet to another performer, So now we have decided that if you really want it, and in these circumstances you can book "Choose a song from a list" It won't have the impact of a fully personalised song, but they are all great performers so they will all do a fine Job.